Monitorstativ MD70

Monitorstativ for opptil 3 monitorer
True - /Files/Images/santax/PRODUKT-MONITORER_LAGRING/MON-LAGR-mavig-MD713.jpg - /Files/Images/santax/PRODUKT-MONITORER_LAGRING/MON-LAGR-mavig-MD711.jpg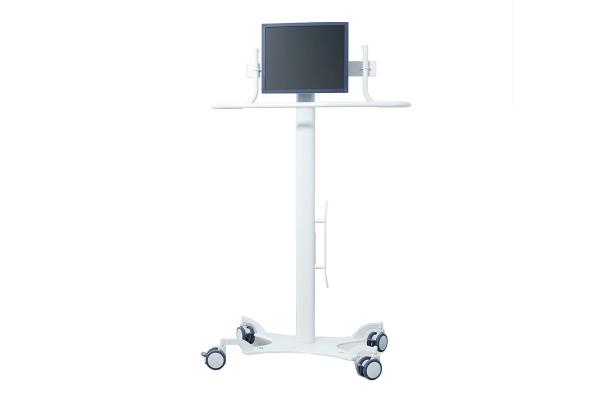 True - /Files/Images/santax/PRODUKT-MONITORER_LAGRING/MON-LAGR-mavig-MD713.jpg - /Files/Images/santax/PRODUKT-MONITORER_LAGRING/MON-LAGR-mavig-MD712.jpg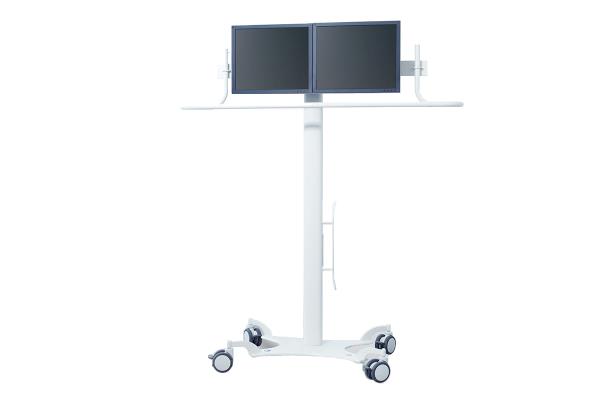 True - /Files/Images/santax/PRODUKT-MONITORER_LAGRING/MON-LAGR-mavig-MD713.jpg - /Files/Images/santax/PRODUKT-MONITORER_LAGRING/MON-LAGR-mavig-MD711.jpg

True - /Files/Images/santax/PRODUKT-MONITORER_LAGRING/MON-LAGR-mavig-MD713.jpg - /Files/Images/santax/PRODUKT-MONITORER_LAGRING/MON-LAGR-mavig-MD712.jpg
Mobilt system til rom hvor takoppheng ikke er en mulighet
Det mobile monitorstativet MD70 finnes i tre varianter til en, to eller tre monitorer. Stativet er spesielt utviklet til rom hvor en takmontert løsning ikke er mulig.
Single LCD Cart – MD70-1
Double LCD Cart – MD70-2
Triple LCD Cart – MD70-3
MAVIG i Tyskland har vært i markedet i mer enn 90 år. Alle produktene er av høy kvalitet og livssyklustestet. Tilpasningsmulighetene er nesten ubegrenset. Der finnes mange flere muligheter enn dem vi viser på vår hjemmeside. Ta kontakt med oss for å høre hvordan vi kan hjelpe deg.
Others bought these alternatives
Monitorstativ MD70
Varenummer
kr 410,00
Vi ser frem til å kunne hjelpe deg
Ved å fylle ut skjemaet blir du kontaktet så raskt som mulig,
og senest innen to dager.

Vi beskytter dine personopplysninger. Les våre personvernregler for å se hvordan vi behandler dine personopplysninger og hvilke rettigheter, du har.